Parking Bay Suspensions
A suspension virtual permit is for professionals such as building contractors requiring a restricted section of the road network to be suspended for a set period of time.
This virtual permit can be purchased directly by the company requiring a suspension or by a member of the public employing them to carry out works.
A suspension can be applied to the following restrictions:
Resident bays
Business bays
Pay and display bays
Single yellow lines
Help with applying for a suspension
Select the area you would like a suspension for.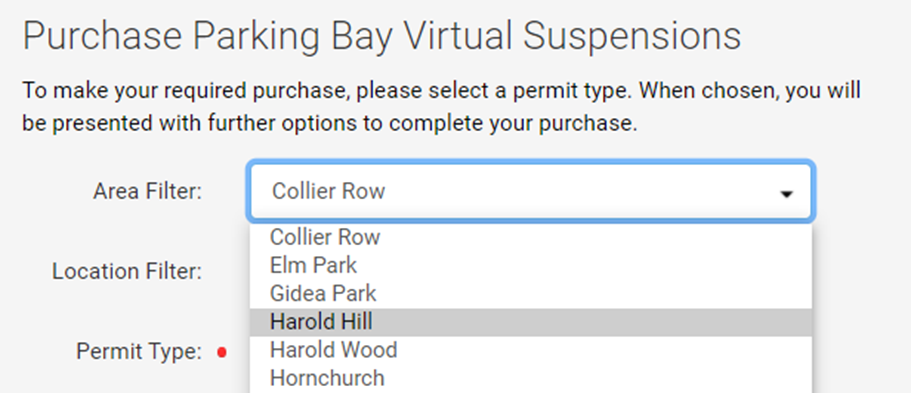 Select the location you require.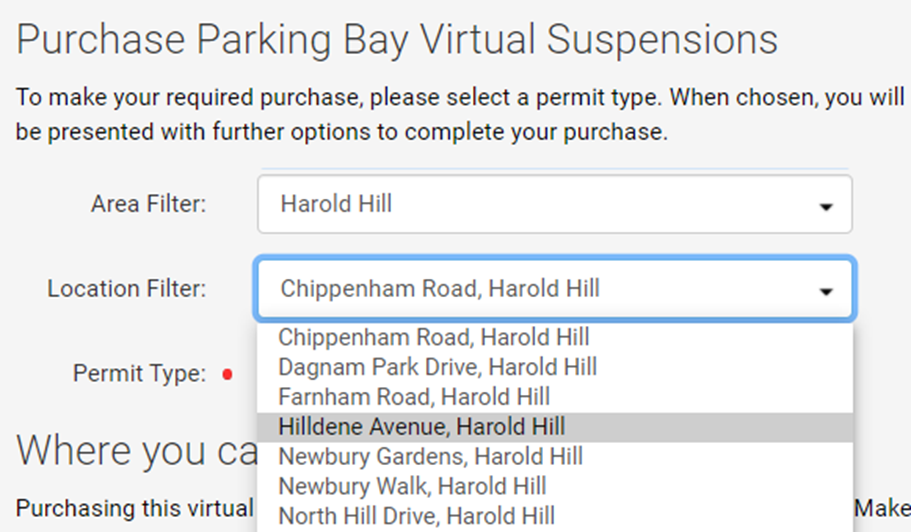 Enter your registration and the date you would like the suspension to start from.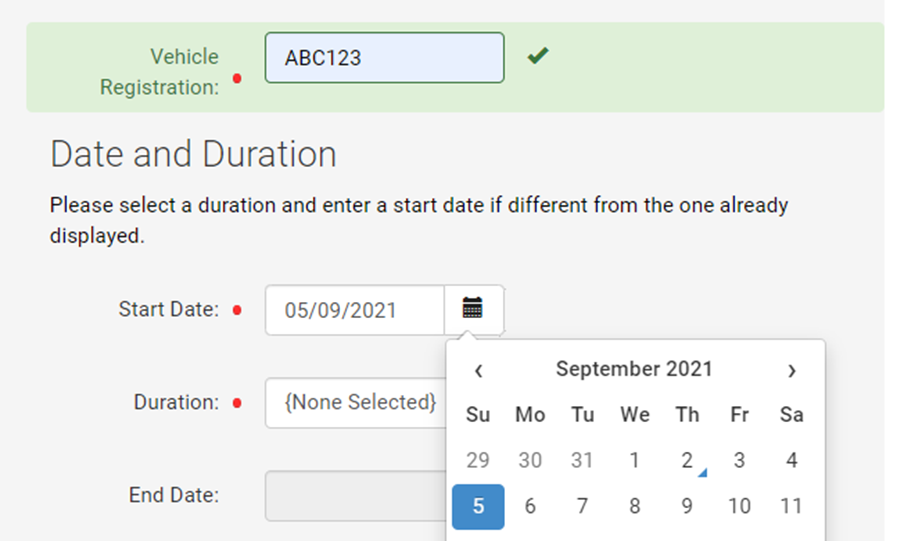 Chose how many days you would like the suspension for.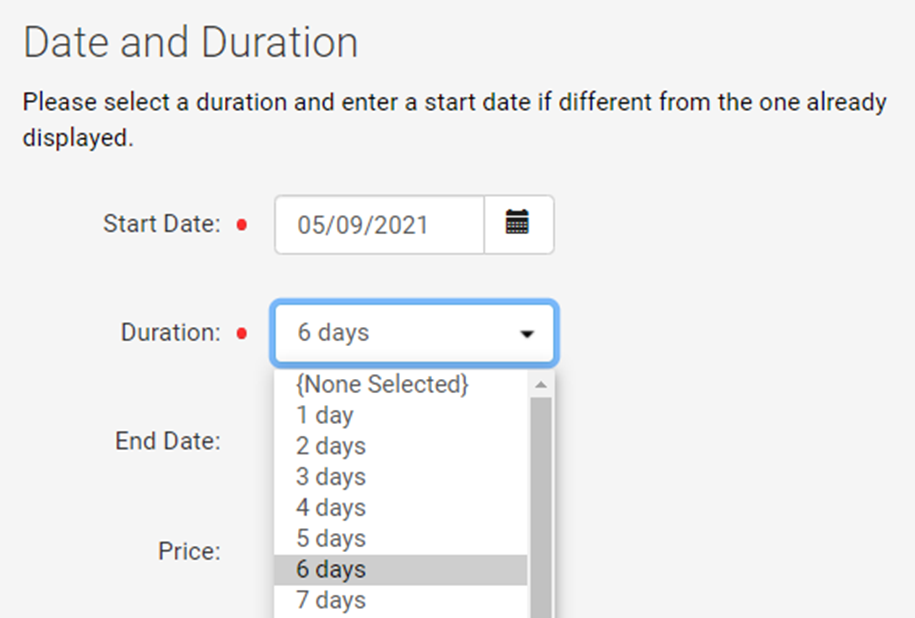 Select you as the logged in account holder to be the virtual permit holder.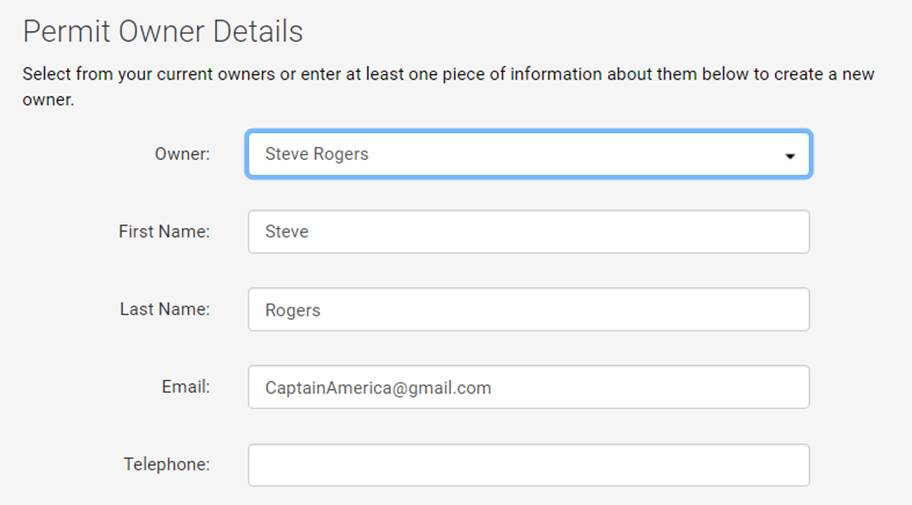 Click the terms and conditions to open them in a new window and check the box to agree.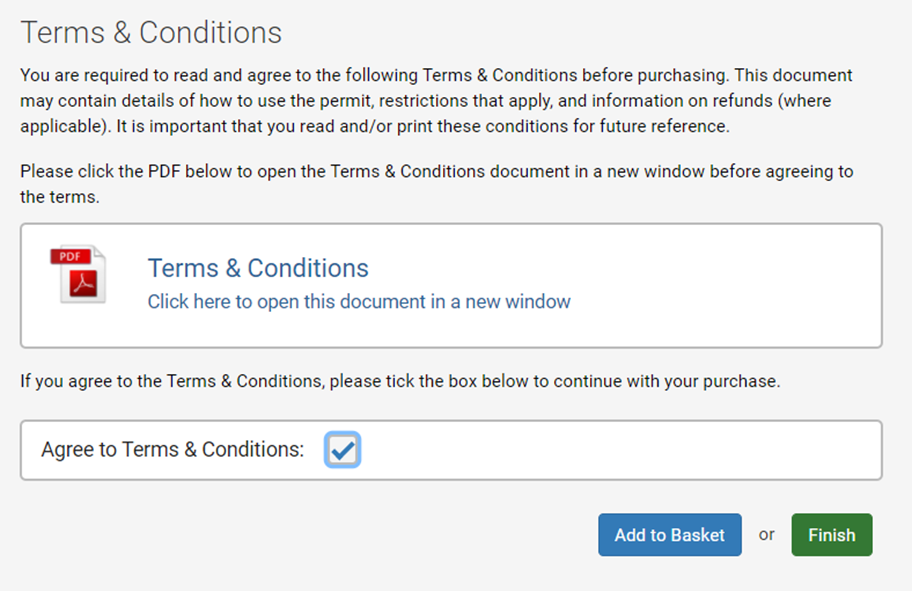 Choose to finish the application now to activate your virtual permit, or add to your basket to check out at your convenience.